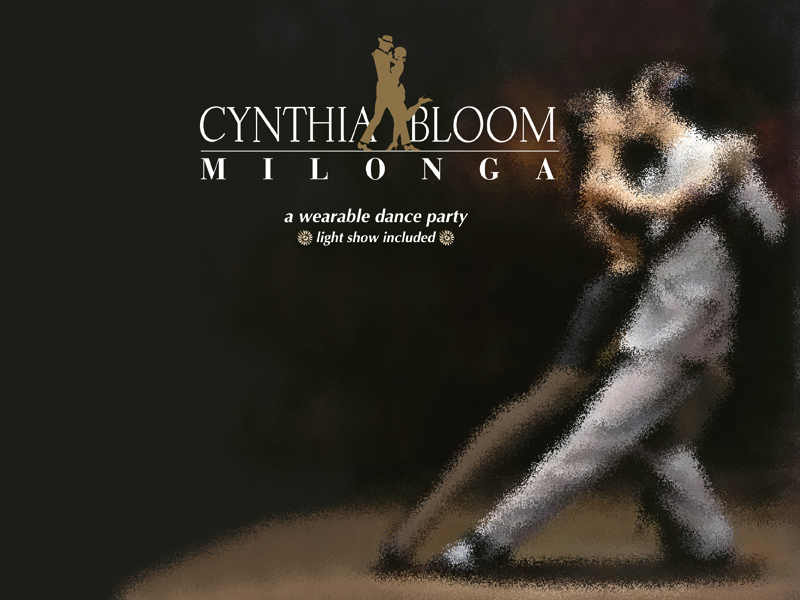 Originally a melting-pot Afro-Argentine dance rhythm
predating the tango, Milonga now also refers to the wildly
popular tango dance parties in Buenos Aires — as well
as Europe and the United States, wherever enthusiastic
milongueros rendezvous for fun and passionate dancing.
Milonga is also the name of a lighter, playful version of
the button necklaces in the Cynthia Bloom Collectible
Jewelry line, designed to be worn as either single strands
or layered.
The Milonga Collection is a tribute both to Cynthia's love of dance and to her mysterious Argentinian grandmother, known only through faded photographs and family lore.
The Milonga Collection was launched in 2008 with an evocative multimedia website, sampled below.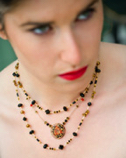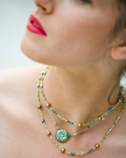 CLICK ON EACH IMAGE ABOVE
FOR EXPANDED VIEW